SALON HOURS
Tuesday: 10:00am - 7:00pm
Wednesday: 10:00am - 7:00pm
Thursday: 10:00am - 7:00pm
Friday: 10:00am - 7:00pm
Saturday: 9:00am - 5:00pm
uhp•suh•duh
Khmer Apsara dancers represent an important motif in the stone bas-reliefs of the Angkorian temples in Cambodia, and have become an inspiration of Khmer classical dance. An indigenous ballet-like performance art of Cambodia, is frequently called "Apsara Dance". The dance was created by the Royal Ballet of Cambodia in the mid-20th century under the patronage of Queen Sisowath Kossamak of Cambodia. The role of the Apsara is played by a woman, wearing tight-fitting traditional dress with gilded jewelries and headdress modeled after Angkor bas-reliefs, whose graceful, sinuous gestures are codified to narrate classical myths or religious stories.
---
MARY
Mary loves boots and coffee. She graduated from Jean Madeline Aveda Institute. She's completed classes such as: Redken Blowdry, Graham Webb's Short Cuts & Classic Cuts, Vidal Sassoon Cut & Color & Creative Cuts, Toni & Guy's Cut & Color, Label.M's Create the Look, Davines Color Class.
ENKELEDA
Enkeleda graduated from Cosmetology school in 2011, with knowledge in the Goldwell, Lakme, Eufora, & Davines color lines. She's also taken classes for Balayage coloring, razor cuts, up-do's, and excels at short fades, blowouts, and kid's cuts.

BRIE
Brie graduated from the Jean Madeline Aveda Institute. She's also completed classes with Graham Webb's Classic Cut & Color, Vidal Sassoon's Creative Cutting, Label.M's Create the Look, Framesi's Master Color Palette, and Lakme Color.


COURTNEY
Courtney draws inspiration from her love of nature and the outdoors. With over 10 years experience, Courtney specializes in both Curly/Textured hair and Natural Balayage/Hair Painting . She is always staying on top of hair trends and continues educating herself in the hair industry.



DANIELLE
Danielle is an assistant stylist that has graduated from Rizzieri Aveda School with certification in skin care as well. She has taken classes for Balayage coloring and barber skills since joining our team. Danielle loves to give a great blowout at the end of every service and you will receive one of the best scalp massages you have ever had when you come in to the salon!


SHORT CUTS
currently above your ears
Mary $65+

Brie $60+
Enkeleda $52+
Courtney $60+
Danielle $40+


MEDIUM CUTS
currently above your shoulders
Mary $80+
Brie $70+
Enkeleda $65+
Courtney $70+
Danielle $50+


LONG CUTS
currently below your shoulders
Mary $90+
Brie $80+
Enkeleda $75+
Courtney $80+
Danielle $60+




+ Denotes Starting Price
Kids Cut (12yrs + under) $35+
Fringe Cut (Bang Trim) $20+
Buzz Cut $30+
Beard Trim $18+
Single Process $90+
Double Process $ TBD
Partial Foil Highlights $100+
Full Foil Highlights $140+
Freehand Balayage $140+
Fashion/Fantasy Coloring $ TBD
Corrective Coloring $ TBD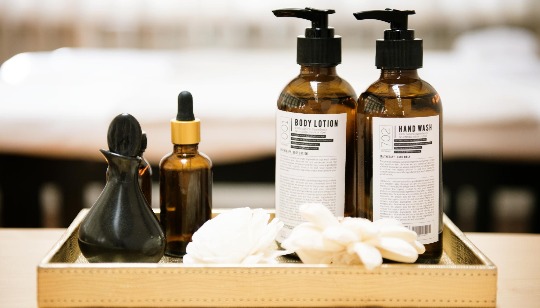 Cezanne Keratin $250+
Perm (Body Waves) $250+
Relaxer (Straightener) $150+
Deep Conditioning $30+

Wash & Style $54+
Up Do $90+
Bridal Parties $ TBD
+ Denotes Starting Price
Eyebrow $18
Lip $16
Chin $16
(+ Prices vary depending upon thickness of hair)
Perms and Keratins will requires a deposit of $100 that will go towards that service.
CANCELLATION POLICY
We understand that things come up unexpectedly, we kindly ask for a 24 hour notice for any cancellations, changes in services, or rescheduling of your appointment. Any changes, or cancellations, made after the 24 hour mark will result in a 100% fee of any missed service(s) for the day of your appointment. With us having enough notice it will help us to hopefully, be able to accommodate someone else wanting to have us help pamper their stresses!
GRATUITY POLICY
We gladly accept payment through all major credit cards for products, and services, but we are unfortunately unable to accommodate adding a gratuity to your credit card bill. We do NOT accept an electronic forms (Venmo, CashApp etc.) of tips any longer as well.

UPDATED GUIDELINE:
Masks are no longer required for clients. It is personal preference of the client whether they would like to or not wear a mask. Staff will no longer be masked as well starting June 2023.


SATISFACTION GUARANTEED!
We happily back the products that we carry...if you're not satisfied with the product you purchased during your visit, just stop using it, let us know and bring it back to exchange for another product!
And as for our services, if for any reason, you feel you needed anything adjusted after you see one of our talented stylists, simply give us a call within 7 days of your last appointment, and we do our best to get you in as soon as we can for a complimentary redo service!
Davines Essentials
Davines' Essential Haircare line has a specific function to meet your daily haircare needs; hydration, volume, color, shine, protection, elasticity, smoothness and daily care. All products are enriched with an active ingredient sourced from Slow Food Presidia farms in Italy to contribute to the biodiversity of our planet.

UNITE
Today, the UNITE collection includes over 40 exceptionally formulated products for all hair types. Products include luxurious shampoos and conditioners that cleanse and condition without harsh chemicals or heavy residues, and styling and finishing products that are versatile enough to achieve any look or style.

GO24•7
Luxury grooming for the modern person. GO24•7 offers a complete, designer, grooming collection with the essentials to help everyone create their own iconic style.

Davines More Inside
Whether you're a professional hairstylist or just want to get runway-worthy looks at home, Davines' More Inside line of styling products gives you all of the necessary tools to achieve your hair goals.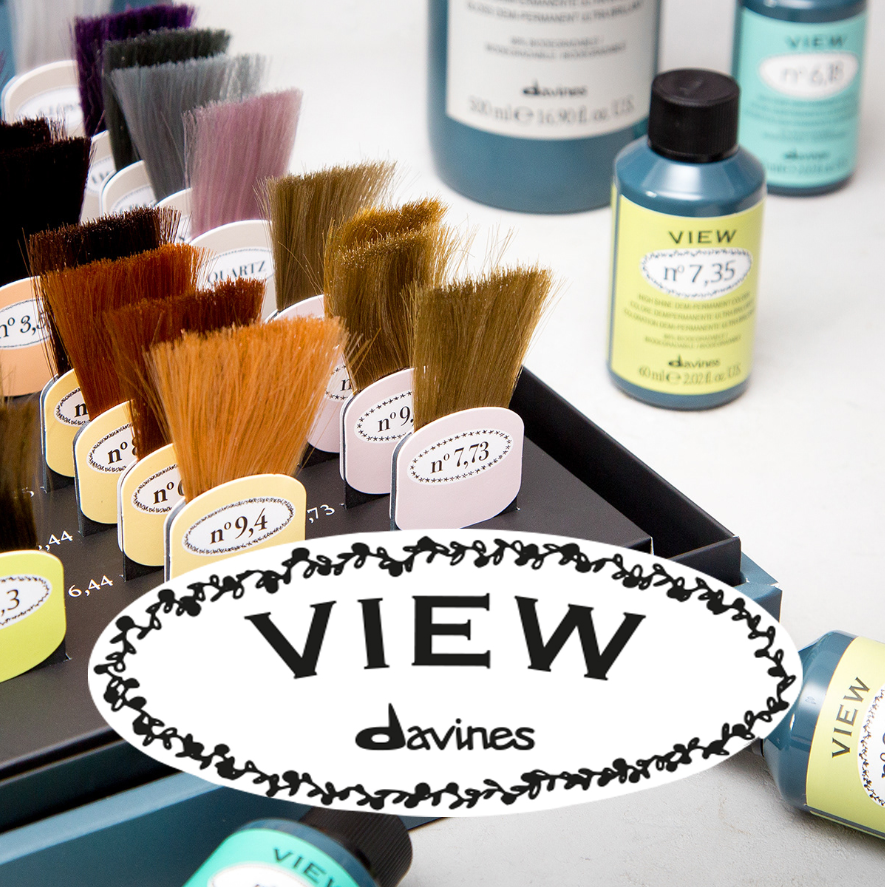 Davines VIEW Demi Permanent Colors
Formulated with up to 93% naturally-derived ingredients, VIEW is free of parabens, sulfates and PPD. It provides a strong toning effect while protecting hair from breakage and damage. Natural polyglycerols, extracted from olive oil, have shown to significantly improve the hair's condition when used over time, leaving it protected and soft.

Cezanne Smoothing Treatments
Cezanne's unique blend of ingredients is non-toxic, naturally safe, & effective. With no vapors or fumes - it's 100% free of formaldehyde, & as long-lasting as any of the current top brands. Cezanne's Keratin Smoothing Treatments helps strengthen your hair and reduce drying time.

Eufora Colors
Eufora understands the need for excellent, high performance hair color. With that in mind, Eufora Color was created with advanced hybrid technology that has both LOW and NO Ammonia color at extremely low percentages. Their full range of products allows your colorist to create whatever they can imagine.

Davines Mask with Vibrachrom Colors
Mask with Vibrachrom™ is an innovative permanent cream-based coloring system using technology that is unprecedented in the beauty industry. It allows superior, uniform color penetration in to the hair's structure, offers extra shine, a high conditioning effect and outstanding duration of the color.

"

I have been a client of Mary's for about 10 years because this is how my appointments always go: Yesterday I needed a lot less hair and something new. As we always do when I arrive, we had a "meeting" before she ever touched my hair - she asked the same thing she always does, What is working for you with this cut and what isn't? And she listened to my answers! We found pictures, compared ideas, reviewed past comments I'd made to her about how I do my hair every day. She took all of what was said into account and gave me yet another stunning do! I cannot recommend Apsara Cutting edge enough..

.

"
- TARA O., Philadelphia PA
"

I had an awesome experience here! Brie was so attentive to detail, did a great job, and was a pleasure to talk to. The salon's prices are also very reasonable. I'd highly recommend!

"
- VICTORIA E., Philadelphia PA
"

I love my hair color and cut. I scheduled for a color correction and hair cut with Enkeleda. Prior to the appointment I was encouraged to email the salon pictures of the color that I wanted. Enkeleda was wonderful and talented. She spent the first 20 minutes helping me determine the hair color that I wanted. She spent almost 3 hours getting the color just right! I am so glad that I found Apsara and I will definitely be back and tell all my friends.

"
- AMANDA T., Philadelphia PA
"

The salon is a quaint, neighborhood spot for a fresh cut or color. Every time I go, I'm greeted with a warm, inviting welcome. Brittany's always happy to have me in her chair, and we always talk for a few minutes before and go over how my hair's been. She genuinely cares and wants to make sure my hair needs are continually met. I always feel like my hair's refreshed and looking great after going to see Brittany at Apsara.

"
- CHRISTINE M., Philadelphia PA
"

I am so happy I stopped by yesterday for my appointment with Mary! I would have done this regularly, if not for moving to DC, it will be sad knowing I cannot go to Apsara any time I want to. However, if my friends ask for a hair stylist recommendation, I will definitely recommend Mary & Apsara Cutting Edge! Thanks for taking care of my hair and eyebrows!

I must say that it was a bonus that Michael, the receptionist, researched and learned how to sign "Have a good day!" (first time I was there) and "Have a good weekend!" So awesome! Great team, keep it up!

"
- RORO E., Philadelphia PA
"

I always love going to Apsara. I love all of the stylists and of course Michael, he is the best! There is always a buzz at the shop. It's just a fun place. I am always happy with my color and cut. I would highly recommend Apsara to anyone. You will not be disappointed!!

"
- KAREN S., Philadelphia PA
If you have any questions, or comments, please feel free to send us an email. We'll gladly respond as soon as we can. If you plan on scheduling a drastic color change then please email us directly, including pictures of your current color, along with some pictures of what you'd be looking to achieve with your requested color appointment.